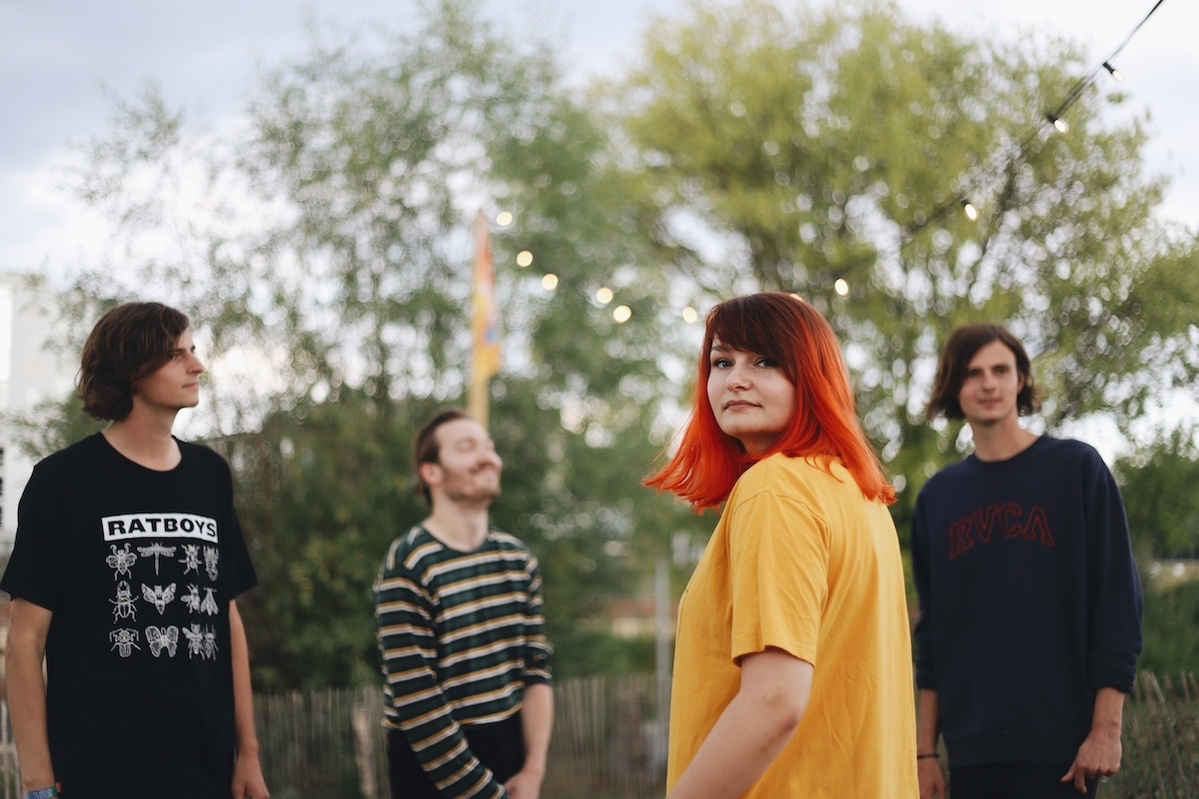 Dutch Indie-Pop Quartet SNOW COATS Announce Sep/Oct 2023 UK Headline Tour Dates
Dutch indie-pop quartet SNOW COATS are pleased to announce a run of September/October 2023 UK headline tour dates, with tickets on sale now. The quartet will also be playing a run of German tour dates alongside Guildford alt-rockers Redwood this summer, and supporting US shoegazers Wednesday in Holland, along with further select EU dates with Bony Macaroni (see below for full listings). The band's second album If it wasn't me, I would've called it funny was released last year and is out now on all good streaming services via Alcopop! Records, with a vinyl release coming soon. To celebrate the tour announcement, the band have revealed a new video for album track 'Marie', which is out now.
Commenting on the track, vocalist Anouk van der Kemp said: "'Marie' is a song that can take on a lot of forms I think because it's kind of about a lot of things simultaneously. Mainly it's a letter I'm writing to parts or versions of myself that I don't really feel connected to anymore. A big part of the video is just a lot of versions of me, sounds kind of self-centred I know haha, but it also represents what a big part of the song is focused around which is me looking back on parts or versions of myself I don't really recognize anymore." The band's latest album If it wasn't me, I would've called it funny was recorded during the 2021 lockdowns in Snow Coats' own purpose built rehearsal space and studio following a run of UK/EU tour dates with Boston's Future Teens, with the band working remotely alongside producer/mix engineer Joe Reinhart (Beach Bunny, Hop Along and Modern Baseball).
Already burrowing their way into the ears and hearts of UK fans with alarming speed, the quartet have enjoyed a wave of early love from the likes of STEROGUM, CLASH, Rock Sound, DORK Magazine, The Forty Five, God Is In The TV Zine, Get In Her Ears, Distorted Sound, Noizze and more. The band have also soundtracked the official trailer for the BBC Radio 4 Summer Comedy Festival, scored a #1 in the Dutch Indie XL chart, received spins on BBC R1's Indie Show with Jack Saunders, Radio X's John Kennedy, Amazing Radio's Audition new music show with Charlie Ashcroft, been featured tune on the Co-Op Edit with Hattie Pearson, playlisted at Idobi Anthm, supported by Tom Robinson at BBC 6music, and added to the KINK Radio playlist. Second album If it wasn't me, I would've called it funny is out now via Alcopop! Records