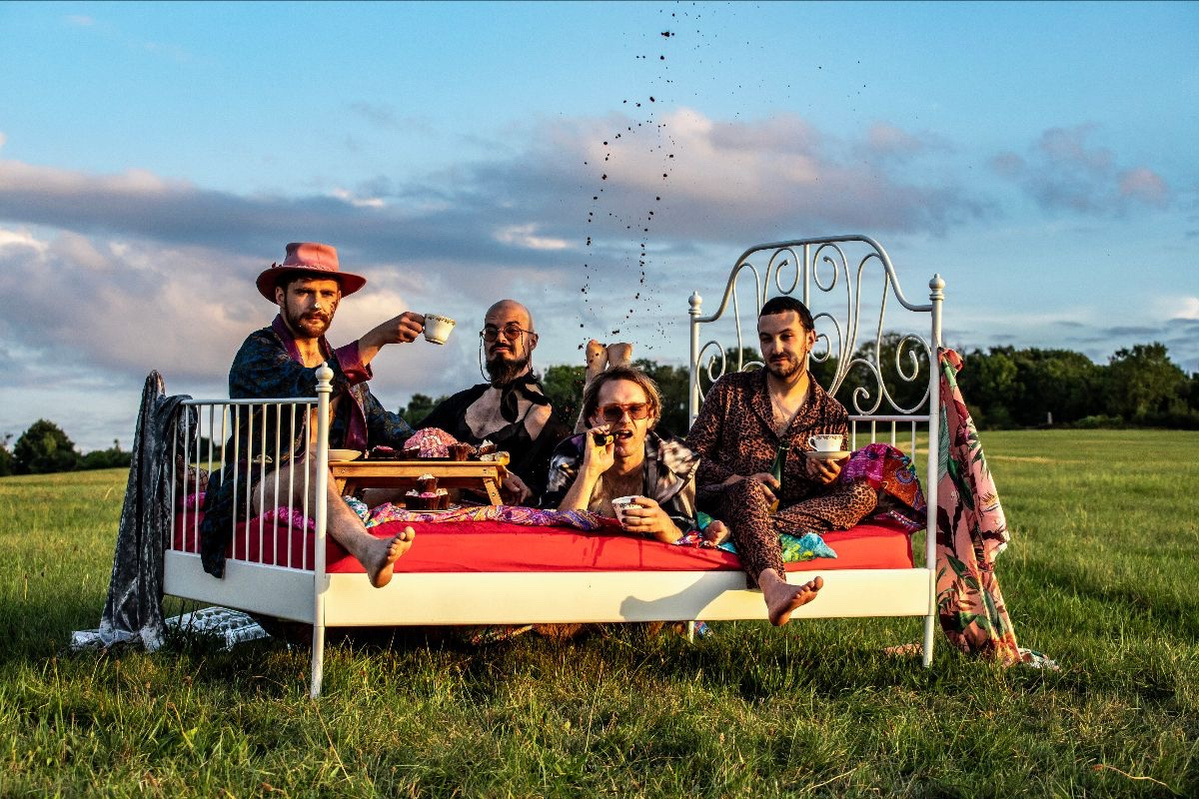 Experimental rockers My Octopus Mind reveal groove-soaked new single 'Moving Slow' and announce third studio album
Bristol-based experimental-rock four-piece My Octopus Mind are pleased to reveal their new single 'Moving Slow', released June 23rd, taken from their upcoming third album. Since their conception in 2017, the band have developed a wild form of experimental rock using balkan rhythms mixed with heavy psychedelic post-punk, wonky riffs and moments of haunting grace. 2019 saw the release of their spectacular debut album Maladyne Cave, swiftly followed up by 2020's Faulty At Source, championed by the likes of Prog, RTE, Loudwire, Beats Per Minute and Noods Radio. They're currently gearing up for the release of their third studio album Trying to be Normal set for release October 2023.
Some songs take years, some songs just seem to drop out of the air in a couple of minutes. Moving Slow was one of those. By the time they hit record in the practice room, (a 1920s theater at the time) the drum and bass groove was already cooking, and the swagger caused vocalist and guitarist Liam O'Connell to jump on stage and launch into his best attempt at a sassy diva vocal. The guitar line came in just as spontaneously, and after four minutes, the jam came to a natural end and the demo was complete. Recorded with Jake Bright at Giant Wafer Studios, Moving Slow lyrically deals with Liam's lack of courage to live up to the ideal version of himself. The one who could wear a dress and not feel like it would attract unwanted attention; The one who would be able to silence the self doubt and feel sexy in his own skin.