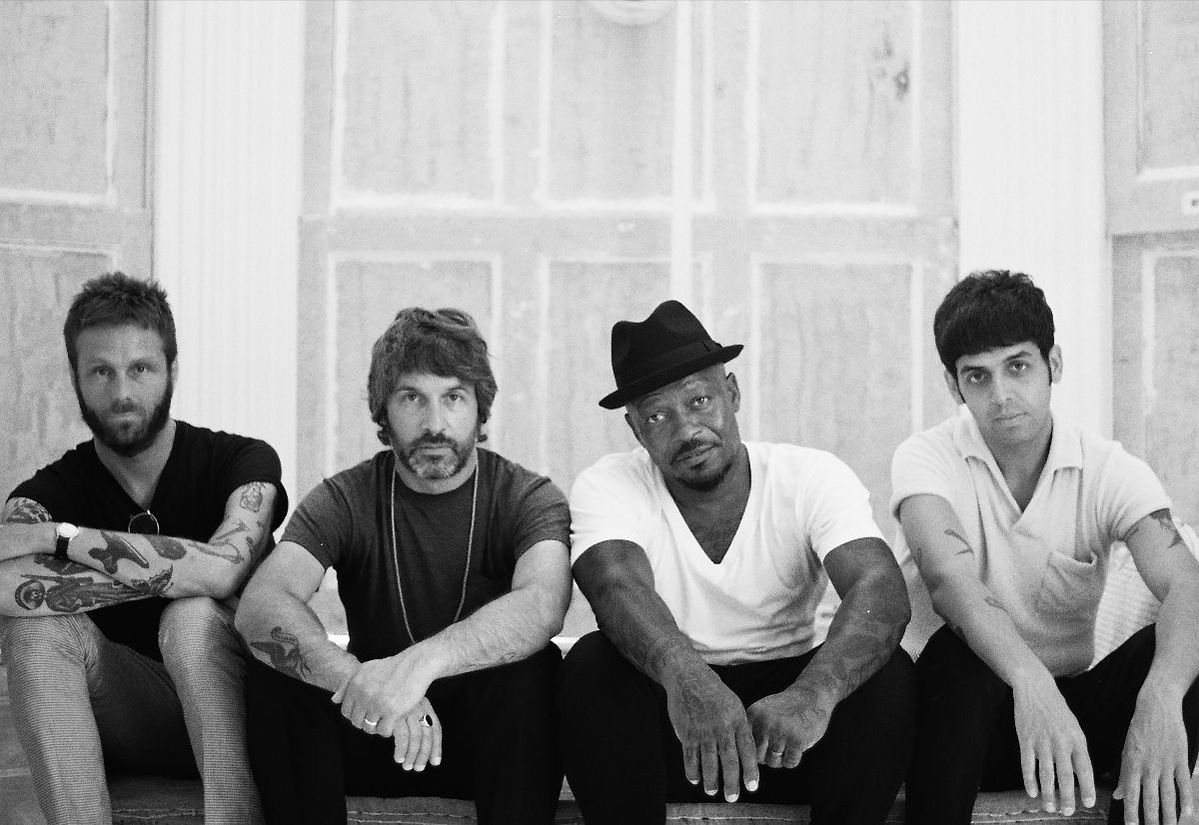 THE HEAVY
RELEASE BRAND NEW ALBUM
AMEN / 'BAD MUTHAFUCKER'
NEW VIDEO RELEASED
/

TOURING UK IN SEPTEMBER
The Heavy have released the brand new album AMEN, out now via their own Bad Son Recordings, celebrating the release of their sixth album the band have released a video for new song 'Bad Muthafucker'.
Regarding the album release frontman Kelvin Swaby says, "We know it took a little time for this to get to you all but we are so unbelievably happy and glad that you're here for it. AMEN is a testament to never giving up and an affirmation of Love being the glue in all times, not just our brightest and darkest ones. We can never do this without any of you, so THANK YOU, and of course… AMEN."

AMEN was recorded at Rockfield Studios, produced with Tchad Blake (The Black Keys, U2) and engineered with Real World Studios' Joe Jones. It writhes with seditious blues drama, soul and gospel passion, the crunch of prime hip-hop and garage punk's visceral electricity.

The versatile record finds the band revitalised after pandemic-related separation and back ripping through at soul force 10. They paved the way to the almighty AMEN with a string of singles showcasing the multifaceted sides of the thrilling record. From the buzz funk tornado 'Hurricane Coming', the Pentecostal pop of 'I Feel The Love', gnarled roadhouse rocker 'Stone Cold Killer' and soul-drenched 'Without A Woman', the band have whipped fans into a frenzy across the world.
The singles have had great support from BBC 6Music, with Craig Charles, Don Letts and Chris Hawkins all particularly big fans at the station, while they've also been receiving lots of airplay in the US too. 'Hurricane Coming' has also been selected to feature on the soundtrack for the Six Nations rugby as well as Premier League football and England national games.

The band debuted songs from the album live to fans at their sold out UK shows earlier this month to an instant ecstatic reaction, which lead The Sun to hail "a triumphant return" for The Heavy.

Following the album release the band will be touring America in May where tickets are flying off the shelves prompting additional shows to be added. They will return to the UK and Europe for another headline tour in September with full UK dates listed below.
THE HEAVY 2023 UK TOUR DATES
September
15th – London, KOKO
16th – Manchester, Academy 2
18th – Glasgow, St. Luke's
19th – Birmingham, Academy 2
21st – Bristol, SWX