Witch Fever & ALT BLK ERA @ The Dubrek, Derby - 19th Aug 2023
On the United By Music Tour/ sponsored by The Music Venue Trust & The National Lottery
On one leg of a super wide and broad range of shows, we caught Witch Fever at one of our local haunts. This tour, and those many other artists are doing this year, with the support of United By Music & The National Lottery, are aiming to bring shows and thus gig goers to their smaller, grass roots, independent venues. The kind of venues that if we don't use… we lose! The message of these shows is so important! Support your local venues, frequent them! So we introduce the Dubrek! The Dubrek is in Derby, Derbyshire - Derby being the middle of the midlands, the very centre point of the country. Dubrek is a community hub, with rehearsal rooms, a cafe, bar and regular events - it's an amazing and inspiring asset to the area.
Opening the night in absolute style, we had ALT BLK ERA, whom, with their epic style, presence and lyrical resonance warmed the crowd up a treat. This four piece really seem to have something special, with a cohesive package they deliver honed to a "T" they know exactly what they're doing and why.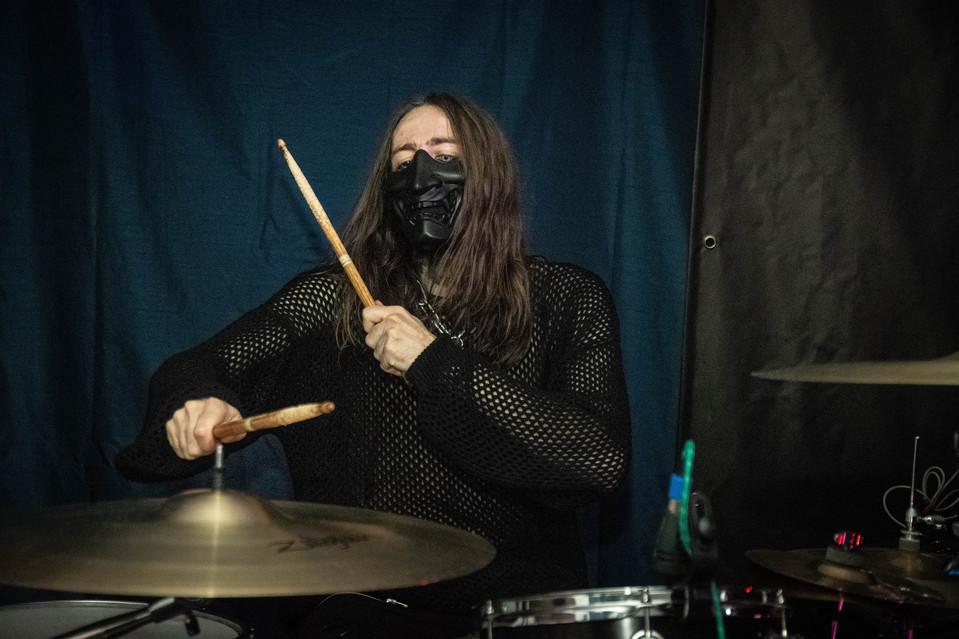 Witch Fever are a force to be reckoned with! We have been fans of this band for many years - first catching them on the smallest stage at Rebellion Festival. It has been an honour and a joy to see them bumped to bigger and bigger stages, bigger and bigger festivals, with bigger and bigger crowds! So bringing it back to an intimate environment, a "grass roots" venue - on a balmy August night, this show was FIRE. In the over saturated music industry of modern times, it is beyond difficult to be original as well as interesting let alone captivating, but Witch Fever have a sound completely their own, recognisable instantly from a baseline, riff or vocal sigh. And they are captivating, in so many was.
Absolutely doing themselves, The Dubrek and United By Music proud tonight- Witch Fever, we love you.