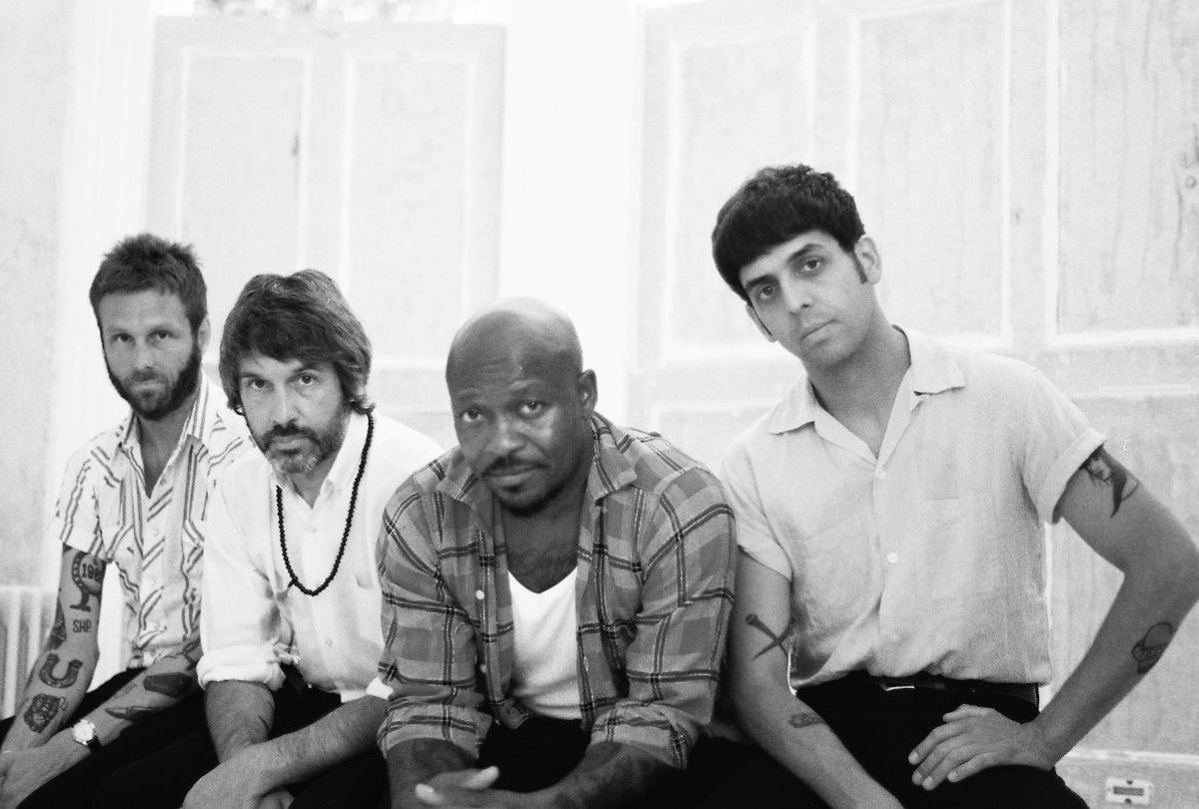 'STONE COLD KILLER'
BRAND NEW SINGLE RELEASED / AMEN
NEW ALBUM OUT APRIL 21ST
AVAILABLE TO PRE-ORDER / TOURING UK IN SEPTEMBER
TICKETS ON SALE NOW
The Heavy have released their brand new single 'Stone Cold Killer'. The song is the latest to be taken from the forthcoming album AMEN, out April 21st and available to pre-order here.

'Stone Cold Killer' is a gnarled roadhouse rocker written about guitarist Dan Taylor's new kitten "that beautiful thing kills everything", the humorous accompanying video portrays a retro crime caper as the band are hunted by the menacing feline felon.

Regarding the single Dan says, "We got a new cat, a female Burmese. She's the cutest thing you've ever seen, but an absolute enemy of every living thing in the garden. I'm talking total and all-out destruction of robins nesting, she's a terror to everything around her. I thought she was cute but damn, is she mean… So, she's the stone cold killer."

'Stone Cold Killer' follows the release of singles 'I Feel The Love' and 'Hurricane Coming', all taken from AMEN. 'I Feel The Love' jumps with the Pentecostal pop fever full of Mississippi heat, while 'Hurricane Coming' is an exhilarating maelstrom of '60s R&B riffs, horns and gospel harmonies.
The singles have had great support from BBC 6Music, with Craig Charles, Don Letts and Chris Hawkins all particularly big fans at the station, while they've also been receiving lots of airplay in the US too. Additionally, 'Hurricane Coming' has been selected to feature on the soundtrack of the Six Nations rugby.

The Heavy's sixth album AMEN was recorded at Rockfield Studios, produced with Tchad Blake (The Black Keys, U2) and engineered with Real World Studios' Joe Jones. Elsewhere on the album there's the grimy swamp glam of 'Bad Muthafucker', while 'Whole Lot Of Me', 'Feels Like Rain' and 'Without A Woman' evoke the string-drenched classic soul of Sam Cooke and Curtis Mayfield with a sly modern crackle.

Their corrupted R&B power is unstoppable and, revived to full blast from the pandemic lull, they're hurtling into 2023, whipping and writhing with seditious blues drama, soul and gospel passion, the crunch of prime hip-hop and garage punk's visceral electricity pulsating through AMEN.

The response to The Heavy's return has been ecstatic. The band put UK headline shows on sale for March 2023 which sold out in minutes, prompting additional dates to be added for their September headline tour, including London's KOKO (15th) and Bristol SWX (21st). Tickets are on sale now via www.theheavy.co.uk and full UK tour dates listed below:
THE HEAVY 2023 UK TOUR DATES
September
15th – London, KOKO
16th – Manchester, Academy 2
18th – Glasgow, St. Luke's
19th – Birmingham, Academy 2
21st – Bristol, SWX