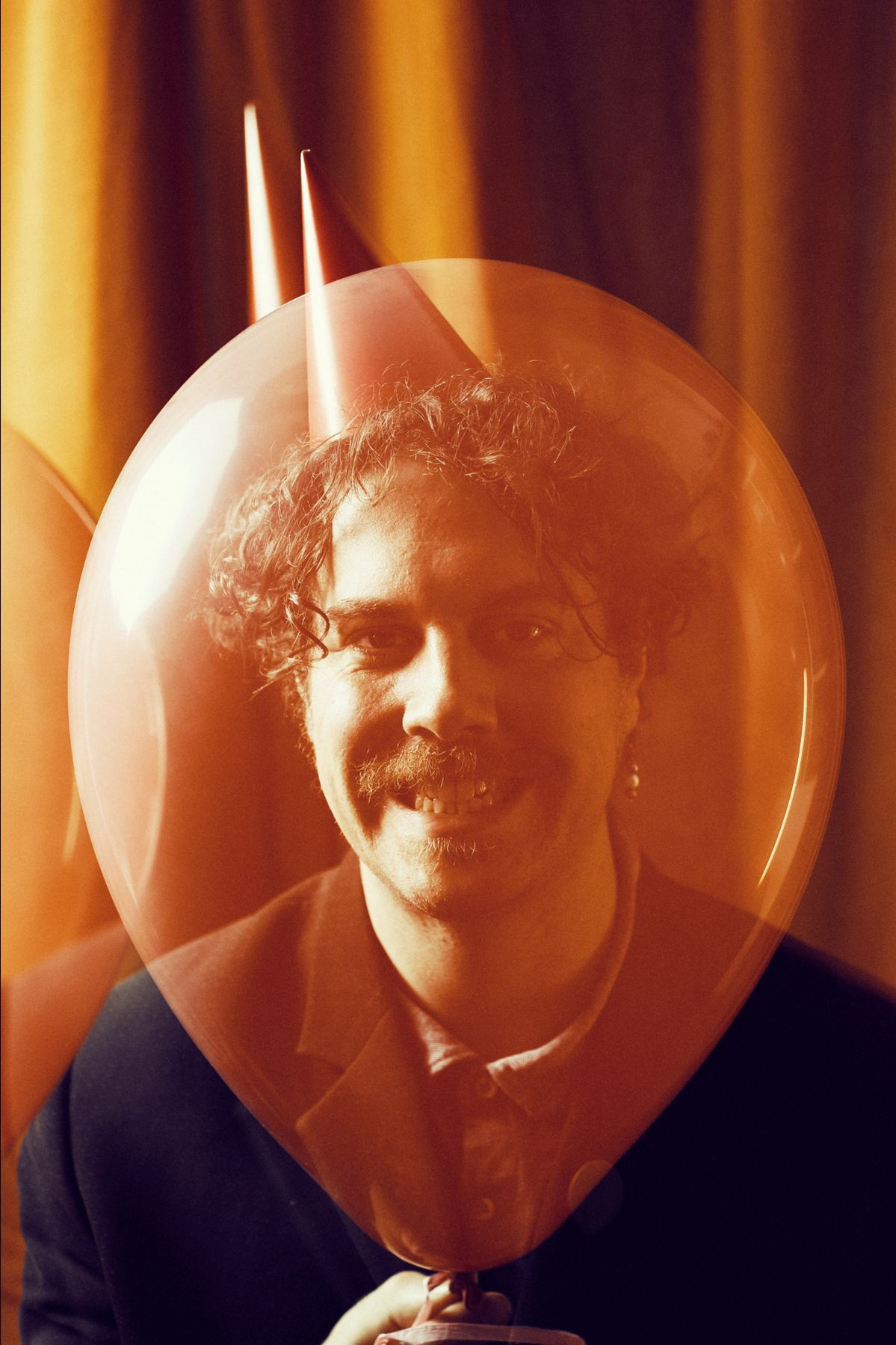 Samuel Nicholson Releases New Album Birthday Suit
Exploring Neuro-Divergence & Love Out Now
Neuro-divergent Edinburgh-based songwriter, musician, and composer ​Samuel Nicholson is delighted to release his new album Birthday Suit, which is out now on all good streaming services and also available to purchase on 12" vinyl. Commenting on the track, Nicholson says: "This was the song and phrase that broke open the whole meaning of the album for me. I started playing around with the phrase because I would always think of it literally like an actual suit. It started off as just an idea for a song, to play with the meaning, but the more I played it out the more it became obvious that the song had a much deeper significance than I'd realised—the perfect autistic thread to pull at and unravel it all." "Elliott Smith has always been a major influence on me since my early teens and there's a sad happy melancholy to this track that I have him to thank for. There are many, many things to talk about in his music, but I have always been drawn in particular to his ability to fortify vulnerable subject matter with always accomplished, often contrastingly joyful Beatles-inspired arrangements." The title track comes with an intimate official music video from longtime collaborator and director of photography James Lahaise, and director Prasanna Sellathurai.
When James approached me about making a video, I knew that the passion, empathy and diligence he would bring to this project would be unmatched," says Nicholson of the shoot. "The video was filmed in one day, entirely in my house and my local area, where I have lived for the past 9 years. It was important to me that this space, where I have lived, written, recorded & felt every emotion under the sun should be documented for this record and I am very grateful that James and Prasanna trusted me on this." "I've always been uncomfortable being shirtless for as long as I can remember—a combination of weight fluctuation and stretch marks during my adolescence has always embarrassed me and I was adamant that we would not be using nudity in the video. Despite making this clear, the director was certain that the video should feature me naked in some way, drawing upon Francis Bacon as an influence. We compromised on the back shot that begins and ends the video. I still feel uncomfortable watching this part but I knew that with James filming, he would handle my vulnerable position with the utmost care." "The video culminates around an elaborate birthday table. Often in my life I have been unsure of social convention and over-provided at birthdays for fear of not being enough, something I also found myself doing whilst dressing the set ahead of the shoot. This felt like a fitting visual manifestation of loving vulnerability, something I explore across many of the songs on the album."
Previously-released singles 'West Coast Feeling', 'Black Dog Funeral', and 'Gummi' received early support from Deb Grant at BBC 6music, featured on The Independent's Now Hear This playlist, and were picked up by The Scots Magazine, The List, Fresh on The Net, For The Rabbits, Tenement TV and a host of Hype Machine influencers. Hot on the heels of supporting Cheerbleederz and Fresh at a sold-out show at Moth Club in London recently, Nicholson's own run of July 2023 UK headline tour dates, including a Scottish album launch show for 14th July 2023 at Sneaky Pete's, Edinburgh and a London date at The Lexington on 21st July, are on sale now. New album Birthday Suit is out now.