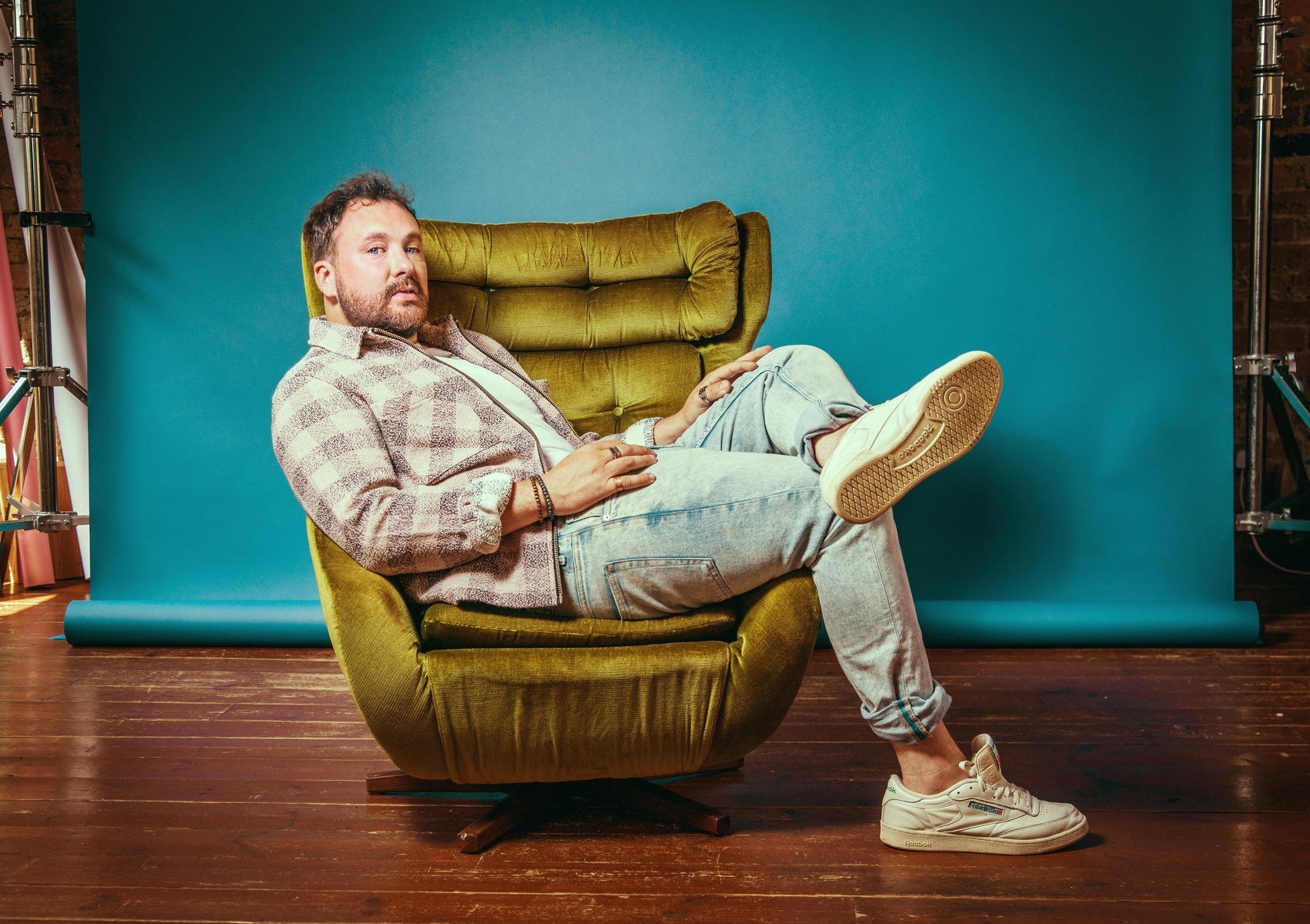 SAMUEL JACK SHARES THE NEW SINGLE 'SUN GOES DOWN' / DEBUT ALBUM 'THE GOLD & THE GLORY' TO BE RELEASED ON JUNE 16TH
The UK singer-songwriter Samuel Jack had been releasing music under the radar for a while, but all that changed when his song 'Feels Like Summer' unexpectedly became a viral sensation, leading to over 50 million streams to date. Samuel now proves that the gritty soulful vocal, powerful emotions and evocative nostalgia that fans adored in that song traits that permeate the rest of his creativity too. He now shares his first single of 2023 in the shape of 'Sun Goes Down' ahead of the June 16th release of his debut album 'The Gold & The Glory'.
'Sun Goes Down' poses the timeless question, 'Will you still love me tomorrow?'. Samuel acknowledges that the autumn years will still look good on his own personal Anjie Jolie, but will his love still be reciprocated? But 'Sun Goes Down' goes beyond just physical attraction as it also works as a wider metaphor for the changing nature of relationships. Will the love remain when success passes, when good times go bad, when sickness overcomes health? Driven by Samuel's powerful, impassioned delivery and hypnotic melody, 'Sun Goes Down' will connect with anyone who has felt vulnerable when circumstances are working against them.

Samuel says, "To me, 'Sun Goes Down' sounds like California. I wrote this song with some amazing people on a beautiful day in the valley of Los Angeles. It's a song that says, 'If you love me when I'm hot, will you love me when I'm not?' I hope you enjoy listening as much as I did making this."

Samuel co-wrote 'Sun Goes Down' with the track's producer Dylan Bauld (Halsey) as well as Joe Kirkland (Dua Lipa),Jared Scott (Chris Stapleton) and Nate Miles (Alexander Stewart).
'Sun Goes Down' joins the recent 'Those Days' in previewing Samuel Jacks' highly anticipated debut album 'The Gold & The Glory'. It's an emotive collection of powerful and heartfelt songs, all born from his unique but whole heartedly relatable journey. All eleven songs were co-written by Samuel, whose eclectic blend of soul, pop, blues and hip hop weaves together to showcase an undeniably honest body of work, telling stories of love, loss, hope and perseverance. Human, resonant and real, 'The Gold & The Glory' is a place to find comfort in.
Samuel Jack spent his formative years living a nomadic childhood with his father in Johannesburg. Paul Simon's 'Graceland' became his soundtrack during this time, while Samuel's early interest in music was further inspired by his father's love for blues, soul, Motown, gospel and roots music. Those genres were melded with more modern influences as well as Samuel's flair for storytelling songwriting, all of which he explored across three volumes of his 'Empty Pockets Crowded Heart' collection. 'Feels Like Summer' then introduced his talents to a global audience, its mass appeal further assisted by remixes from Paul Woolford and Teddy Cream.