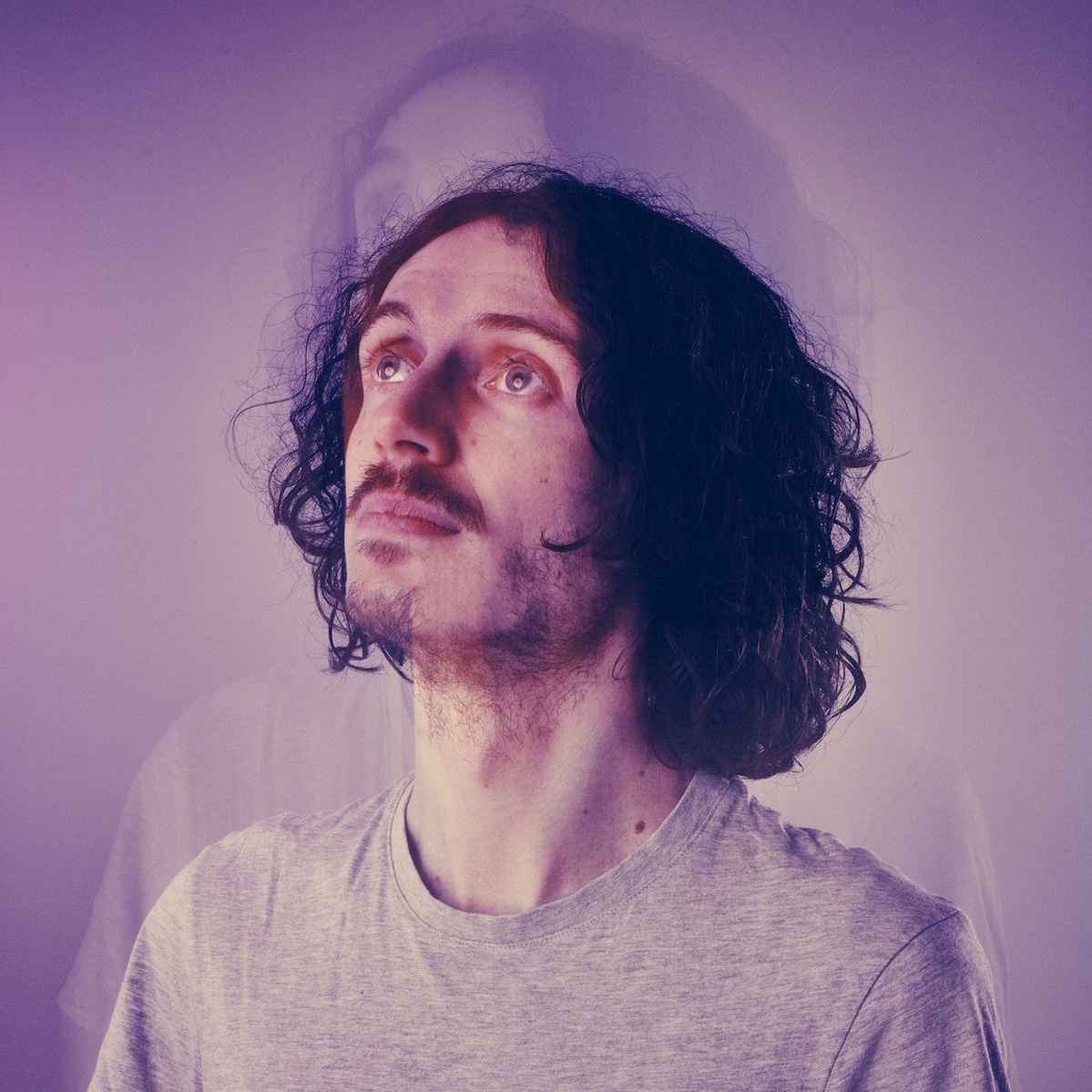 MAEBE Reveals Polyphia-Inspired New Single '50 Words For Bro' Out Now / Bristol Album Launch Show + Select Live Dates Announced / Bristol Progressive Post-Rock Artist's Second Album Rebirth. Relive. Repeat. Released 21st July 2023.
Bristol progressive post-rock artist Maebe (aka Michael Astley-Brown) is pleased to reveal the official video for his new single '50 Words For Bro' which is out now on all good streaming services. The guitarist has also announced a special album release show on 21st July at Rough Trade Bristol, along with further select live dates with tickets on sale now (see below for listings). The latest track to be taken from his forthcoming second album Rebirth. Relive. Repeat. set for release on 21st July 2023, Maebe's new single is an energetic math-rock banger, bubbling over with addictive melodies and electric guitar virtuosity. The track's buoyant feel captures the relationship between friends who are so close that any word can be used as a term of endearment, hence: '50 Words for Bro'. The song's feverish pace and infectious, dizzying guitar lines were inspired by some controversial words from one of today's leading six-string visionaries. "Polyphia's Tim Henson once told me he wished guitar music would die," says Astley-Brown. "Some players took his words at face value, but I found them hugely inspiring: music made with guitars has to appeal beyond guitarists. It pushed me to make every note count, and took my playing to new melodic heights – all of which captures the giddy excitement of hanging with your best buds."
The official video for the single was directed and filmed by Olly Curtis and edited by Michael Astley-Brown, and features the Maebe live band—Michael Astley-Brown, Duncan Stagg and Will Thomas (guitars), Patrick da Costa (bass), and Nicholas Appelgren (drums). The track follows on from early singles 'Harsh Realm' and 'Tautology' which were released earlier this year, winning praise from PROG Magazine, Guitar World, Noizze, Alt Corner, Maximum Volume, and more, with radio support from Amazing Radio. Rebirth. Relive. Repeat. is the name of the second album from progressive post-rock artist Maebe, but it's also something of a mantra for its creator, longtime guitar journalist Michael Astley-Brown. It's named after the cyclical nature of mental health—that continual balance of damage and determination—and something MAB kept in mind as he honed his new material. Written, recorded, produced and mixed by MAB in Bristol, UK, and mastered by Tom Peters (Alpha Male Tea Party, Last Hyena, A Burial at Sea), Rebirth. Relive. Repeat. offers an expansive take on instrumental guitar music that touches on prog, post-rock, math-rock and even shred, but never settles on one genre for long, letting the melody guide the song where it wants to go. Maebe's recent show at Komedia Bath was a successful debut road test for his devastating new five-piece live band, with shows alongside Orchards, Standards, Bicurious and now Last Hyena firming up their already impressive early credentials.
Rebirth. Relive. Repeat. is released on 21st July 2023
Live Dates:
21.07.23 - Bristol - Rough Trade (album launch)
11.08.23 - Nottingham - JT Soar (w/ Mount Yonder + Matthew Moore) 28.10.23 - Bristol - Crofters Right (w/ The Last Vinci + Common Split + Drearleader)