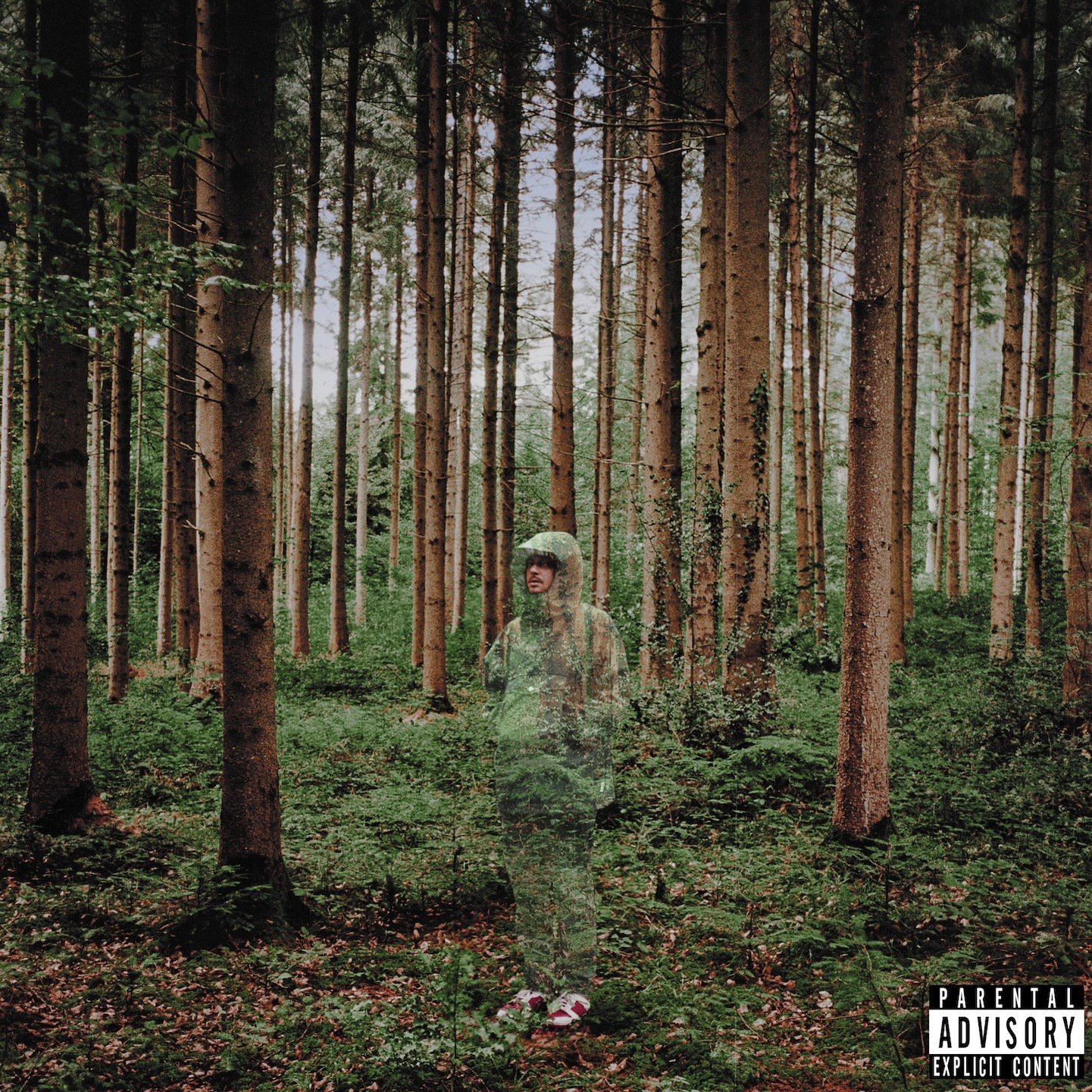 MULTI PLATINUM ROCK ARTIST GRANDSON RELEASES SOUL-BARING NEW SINGLE
SOMETHING TO HIDE / NEW ALBUM I LOVE YOU, I'M TRYING OUT MAY 5TH VIA FUELED BY RAMEN / TICKETS FOR BIGGEST GLOBAL HEADLINE TOUR TO DATE ON SALE NOW
Today, genre-smashing multi-platinum alternative artist grandson releases soul-baring single "Something to Hide," from upcoming album, I Love You, I'm Trying out May 5th via Fueled by Ramen. The thrilling nature of the latest single reveals a vulnerable side of grandson, exploring the prominent, but often concealed hardships he faced in adolescence.

"This song is probably the most confessional song I've written," grandson says. "I talk about themes of addiction, mental health and trauma fans of mine will be familiar with but through the lens of my own family and our upbringing. I was super nervous to play it for them but with their blessing I decided to put it out there in the hopes somebody else might hear their own story in it."

"Something to Hide" follows singles "Drones" (watch the music video here for the industrial dance-punk anthem that revels in the bad feelings) and "Eulogy" (a chugging alternative hip-hop anthem inspired by a bad mushroom trip).
he new music is an embodiment of grandson's desire to lay himself bare like never before. "My whole career and my whole relationship to songwriting has been driven by this real need to leave a mark and to feel understood," says grandson, "but I didn't feel like I was bringing all of me to the table."

After being labeled a "political artist" (which he is honored to be considered), grandson felt the overwhelming pressure of writing a song to "change the world" had taken over, pushing to the brink of burnout. The singer- songwriter wanted to create a project that featured honest conversations about his struggles that he was so desperately trying to overcome through songwriting in the first place. I Love You, I'm Trying is a stunning and ambitious achievement that peels back the layers of grandson's public persona in ways he never could have imagined. Coming from a place of surrender the album is a deep dive into the psyche of a fragile, oft-emotionally unstable and yet wildly creative force.

grandson will embark on a massive global headline tour. Kicking things off with a two-month North American trek, the U.S. leg is set to begin on May 12th in San Diego, CA at the House of Blues and visits major markets coast-to-coast. Featuring special guests K. Flay, Jack kays, DE'WAYNE and No Love For The Middle Child on select dates, it rolls through Chicago, IL for a performance at the House of Blues on June 11th before concluding in Hampton Beach, NH at Wally's on July 11th. The upcoming tour will also see grandson visiting Canada, Mexico, the United Kingdom, and Europe. Tickets for all dates are on sale now and see below for grandson's full tour routing. For more information on the upcoming dates, visit www.grandsonmusic.com/tour.