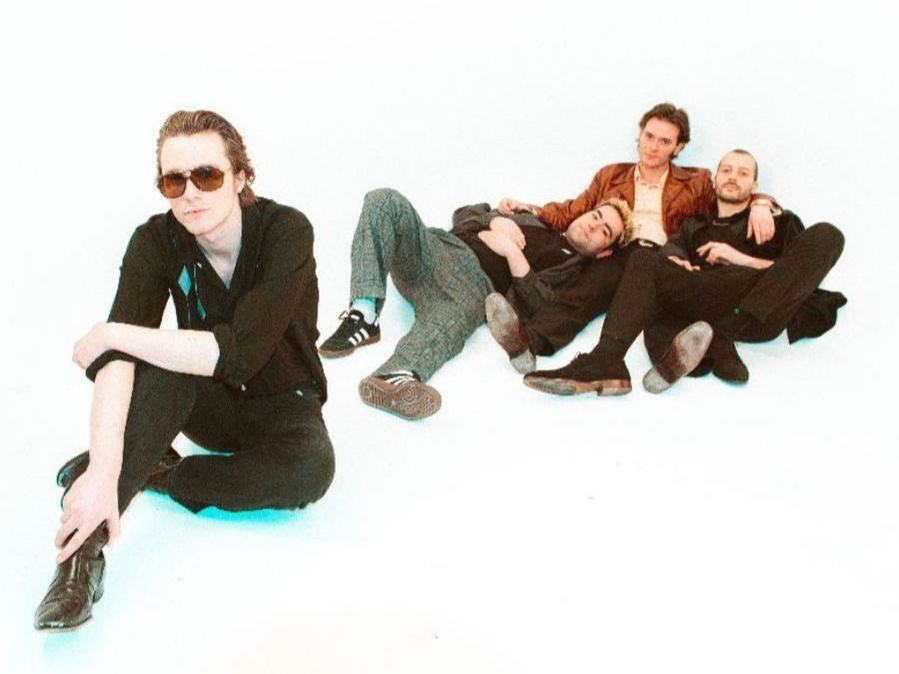 Chilli Jesson Releases 'Carolina Reaper' EP Alongside final track 'Harness'
Chilli Jesson today releases his new EP 'Carolina Reaper' alongside the fourth and final track 'Harness'. The firecracker title track 'Carolina Reaper kicked things off, 'Gucci Wants The Suit Back' followed and 'Thick Skin' was the most recent release, 'Harness' completes the set.

Chilli explains "Harness is an unashamed gift to my long-term musical partner. It was written immediately after Rupert had recorded a beautiful piano piece during a visit to his parents' dusty old upright. The composition reminds me of early Lana Del Rey, and also modern elements of the Succession theme song. The lyrics quickly bled onto the page and live violins were added, which was a first for us. I was so inspired by the original piano piece that Rupert sent over and thought it held so much magic within it that I felt that magic needed to make it onto the record. At the end of the track, where all the other instruments drop out and the piano is left bare, if you listen closely you can hear him competing with the swirling sound of the end of a washing machine cycle, which in turn felt like it should be the closing track to the Carolina Reaper EP."

This new EP follows his reflective debut EP St. Vitamin last year and stand-alone single 'Circles'.
Chilli was recently confirmed as the main support on the Corella UK tour later this year. See below for all of Chilli's upcoming live dates.
Chilli Jesson live 2023:
29/06 Y Not Festival
22/07 Leopallooza
19/08 Hardwick Live
12/10 Glasgow King Tut's (w/ Corella)
13/10 Newcastle The Grove (w/ Corella)
14/10 Live at Leeds
20/10 Manchester Academy 2 (w/ Corella)
22/10 Cardiff SWN
01/11 Nottingham Rescue Rooms (w/ Corella)
02/11 Birmingham The Rainbow (w/ Corella)
03/11 London O2 Islington Academy (w/ Corella)