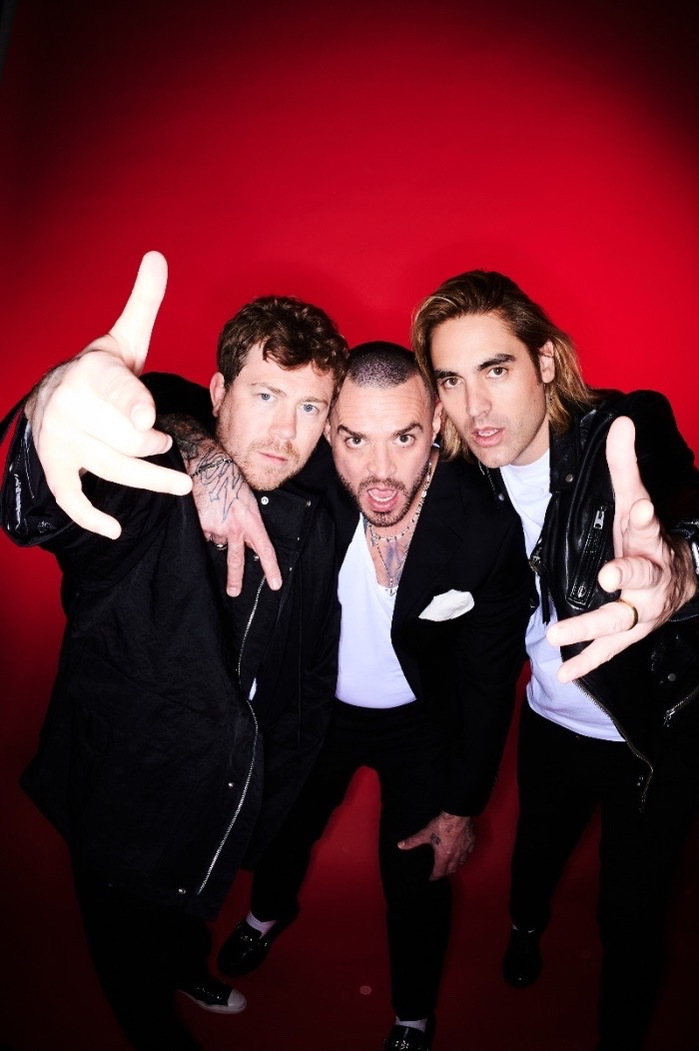 CELEBRATE THEIR 20TH ANNIVERSARY WITH A MAJOR UK ARENA TOUR
JOINED BY SPECIAL GUESTS HANSON & NEW HOPE CLUB!
THIS YEAR WILL SEE RE-WORKS OF ALL THEIR CLASSIC TRACKS RELEASED FEATURING SPECIAL GUESTS INCLUDING SIMPLE PLAN, ALL TIME LOW, MCFLY & MORE!
FIRST TRACK 'LOSER KID' FEATURING SIMPLE PLAN TO BE RELEASED ON FRIDAY 14TH APRIL
Impossible though it may seem, it's been twenty years since Busted bounced into the charts with the irrepressible pop-punk energy of their debut single 'What I Go To School For'. It kickstarted a succession of hits for the trio, including the #1smashes 'Crashed The Wedding', 'Who's David', 'Thunderbirds Are Go', 'You Said No' and the Top 3 singles 'Year 3000', 'Air Hostess' and 'Sleeping WIth The Light On'. Now Busted celebrate their 20th anniversary by announcing details of a major UK arena tour starting on the 2nd September in Plymouth, alongside a series of new versions of fifteen of their classic hits to be released in the build-up, with some very special guests.

The tour will see the original much-loved trio - James Bourne, Charlie Simpson and Matt Willis - play their hits and fan-favourites to a combined audience of 150,000 people over the course of fifteen shows this September. Supporting Busted will be the iconic Hanson for all the shows from Birmingham onwards. The pop trio brothers are behind hits including the number 1 smash 'MMMBop', 'Where's The Love', 'I Will Come To You' and 'Penny & Me'. The line-up will also feature New Hope Club, who scored a Top 5 hit with their self-titled debut album and have since exceeded 2 billion streams.
The first track to launch the 20th anniversary celebrations will be a new version of Busted's song 'Loser Kid' featuring Simple Plan, which will be released on April 14th. Loser Kid featured as the final track on their self-titled debut album and was co-written by Bourne, Simpson and Willis. Pre-order/pre-save HERE.

Fans who sign up to Busted's mailing list HERE will receive access to a pre-sale for tour tickets which opens at 9am on Wednesday, March 29th. Remaining tickets will then go on general sale HERE from 9am on Friday, March 31st.