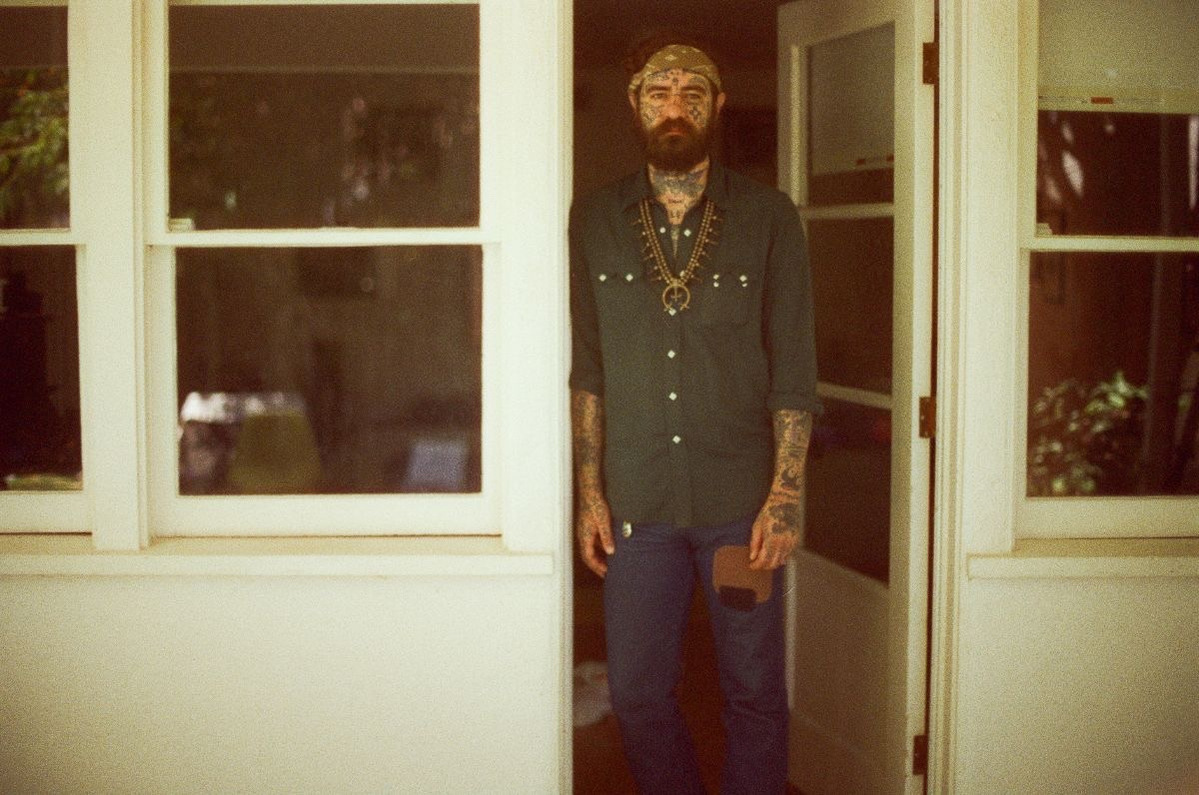 FENCES RELEASES SECOND SINGLE FROM HIS FORTHCOMING 4TH ALBUM
'NO ONE' IS AVAILABLE NOW
ALBUM FEATURES CONTRIBUTIONS FROM FELIX PASTORIUS, JEREMIAH GREEN (MODEST MOUSE), WESLEY SCHULTZ (LUMINEERS) AND RYAN LEWIS (MACKLEMORE & LEWIS).
"No One" is a VERY old song. Written when I could fall in love with how a woman rolled a cigarette. In the end, regardless of how relevant the lyrics are to me now is irrelevant, someone else is somewhere else other than me. The song is a gallop that I still resonate with. The tempo is anxious in a way that feels alluring. I'd like to do more songs at this speed. - Christopher Mansfield

Singer/songwriter/guitarist Christopher Mansfield, who records under the Fences moniker, has unveiled "No One" the next single to be taken from his forthcoming album 'Bright Soil' due out this August via Enci Records.
The track evokes a sense of movement and urgency as Mansfield revisits his former self.
The new track follows the album's first single "Thin Legs" which was released in March. 'Bright Soil' spotlights not only a time of monumental changes in Mansfield's life, but is perhaps his most cohesive album to date. He assembled what he refers to as his "dream band" with lifelong friend Felix Pastorius (son of Jaco Pastorius) on bass and Jeremiah Green (Modest Mouse) on drums, drums. Wesley Schultz (The Lumineers) and Ryan Lewis (Macklemore & Lewis) also add vocals and production respectively. Mansfield's wife, Maxine, also appears. "I just wanted it to sound cohesive," he says. "With my previous full-length albums, I'd recorded them in different states with different producers, different drummers, different everything. For this, we had a room for a specific amount of time. That's it. It was like, 'Lock the door and don't kill each other.'" He adds, "I wanted to get people whose sound I loved so that if I wanted to, I could just leave and I could trust that they'd do their best. Jeremiah has a great natural flow to his playing and Felix is even more technically proficient than his father in some regards. I think he's the best bass player in the world right now." For guitar he turned to Thomas Hunter of The Heavy. "I wasn't being greedy but wanted to get the best players—it was like picking a soccer team in school. It was a joy."
Mansfield also became a father during the cycle for the album. "As much as you feel like you've geared up for it, no matter how much you've prepared you really have no idea what it's actually like," he says. "I think I was blissfully ignorant of the magnitude before. But there was this beautiful thing about my wife being around and knowing that my daughter could hear the music. All the beautiful things that you would think I would think."